>
Home Page
> About > Partner Sporting Organisations
Partner Sporting Organisations
AUSTRALIAN SPORTS COMMISSION
The Australian Sports Commission (ASC) is the principal partner of Triathlon Australia. As the government body responsible for providing funding and direction to various sporting bodies, the ASC is responsible for providing valuable funding and resources to make Triathlon in Australia as successful as it is today.  The ASC provides significant support to the High Performance programme through the provision of an AIS Triathlon Programme. More information on this can be found in the High Performance section.
---
AUSTRALIAN COMMONWEALTH GAMES ASSOCIATION
The Australian Commonwealth Games Association (ACGA) is the national body responsible for Commonwealth Games operations, publicity and development in Australia, specifically providing and organising funding, clothing, travel, accommodation and accreditation of athletes and officials to each Commonwealth Games. The ACGA is both an incorporated association and a non-profit organisation.
The ACGA supports Triathlon Australia through the "GO GLASGOW' Team Preparation Programme to assist the preparation of athletes who are expected to be nominated for selection to the 2014 Australian Team.
---
INTERNATIONAL TRIATHLON UNION
The International Triathlon Union (ITU) is the international governing body for Triathlon, Duathlon, Aquathlon and multisport events. The ITU is responsible for sanctioning all world championships and world championships series, as well as anti-doping and enforcing by-laws and the constitution on national federations, such as Triathlon Australia. As the official National Federation representing Australia, Triathlon Australia is required to comply to the rules, regulations and by-laws of the ITU.
The ITU Headquarters are currently located in Canada: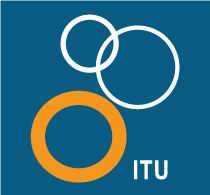 International Triathlon Union (ITU)
#221, 998 Harbourside Dr.,
North Vancouver, BC,
Canada, V7P 3T2
Tel: + 1.604 904.9248
Fax: + 1.604 608.3195
Email: ITU Head Office - ituhdq@triathlon.org
---
OCEANIA TRIATHLON UNION
The Oceanic Triathlon Union (OTU) is the continental federation representing the national federations located in Oceania, namely:  Cook Islands Triathlon Federation, Fiji Triathlon Association, Guam Triathlon Federation, Norfolk Island Triathlon Federation, Palau Triathlon Federation, Papua New Guinea Triathlon Association, Tahiti Triathlon Association, Triathlon Australia, Triathlon New Zealand and Triathlon Solomon Islands.
The objectives of the OTU are to:
control, foster and promote participation in the sport of triathlon, duathlon and aquathlon in Oceania through the maintenance of friendly and loyal cooperation amongst its Members;
encourage inclusion of Oceania Region in international triathlon, duathlon and aquathlon;
encourage Members to host triathlon, duathlon and aquathlon events at all levels; 
facilitate sports development in the region including coaching education, technical official's education, event management, and governance; and
encourage the provision of appropriate facilities for participation in triathlon, duathlon and aquathlon.