Age Group to Elite
Most people will start the sport as an age group athlete: an amateur triathlete who races in triathlons within their age group, and competes against others who are of same age and gender. Age groupers make up over 90% of all triathletes and are, because of their large numbers, a key part of events.
Age group's range from Junior, to 16-19, and then to all ages divided into 5 year categories. Typically an age grouper will get into triathlon for fun, enjoyment, fitness and social reasons.
The pinnacle for an Age Group athlete is to qualify for the Age Group World Championships Team, whereby a team of the top age group athletes in the country travel to the ITU Age Group World Championship race to represent their country.
One of the fantastic aspects of the age group concept is that it does not need a separate "masters" category or competition, but the ITU Age Group World Championship races are held as part of the same competition as the ITU Elite World Championships, meaning that age groupers can compete in green and gold in the same place and on the same weekend as Australia's elite national triathlon team members!
Age group athletes who become seriously involved in the sport and achieve results in National Races may qualify as Elite athletes.
An elite triathlete is someone who is extremely proficient at piecing together the three sports of swimming, cycling and running. They will train for many hours a week, race against the best athletes in the world and are entered into the top competitions by their National Federations. The goal of an Elite Triathlete is to represent their country at ITU Elite World Championships races, and ultimately achieve selection to compete at the Olympic Games.
To become an Elite Triathlete, you must meet certain qualification criteria set by Triathlon Australia. Please visit the High Performance pages for more information on how to qualify as an Elite athlete.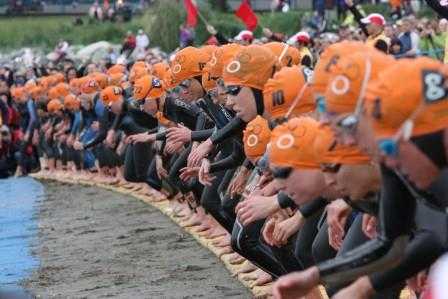 Triathlon Australia offers several different programmes to get people involved in the sport, whether it be as a competitor, a volunteer, or a coach or technical official.