>
Home Page
> Get Involved > Junior Development
Junior Development
Juniors are classified as anybody under the age of 19 as of the 31st December within that particular membership year.
We offer two membership categories for Juniors - 5-11yrs and 12-19yrs. Click here to read more about annual membership for juniors>>
Many affiliated triathlon clubs run Junior Development programmes that focus on the fun aspects of the sport of triathlon and teach kids about multisports in a safe and friendly club environment.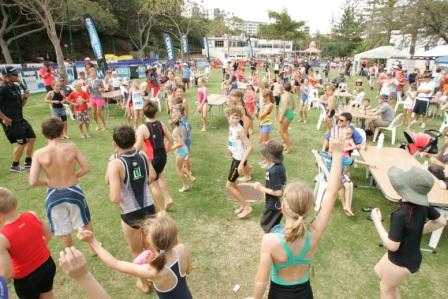 STTA Junior Development Programs
Junior Development Programs are the breeding ground from which young talented athletes emerge. Each State and Territory Triathlon Association (STTA) is responsible for developing and delivering junior programs which are relevant to the geography and particular needs of the state or territory.
The purpose of the STTA junior development programs (with respect to the high performance pathway) is to maximise the number of athletes meeting the national performance standards who qualify, and are prepared to accept an invitation to join the State Talent Academy in their State.
STTA Junior Development programs are responsible for delivering:
Leadership and coordination of a network of home coaches who create the daily training environment of athletes
City and regional development camps within the state
Opportunities for junior and pre-elite athletes to participate in high quality races within the state, including at least two draft-legal races
Support to the School Sport triathlon programs and school competitions within the state
The STTA Development programs have a broader, more inclusive aim ( not linked to high performance) which is to enable athletes of all ages and abilities to achieve the level of performance to which they aspire.
Talented athletes within state Junior Development programs may be identified to progress through the National Talent Academies and on to the State Institute and State Academy of Sport programs.